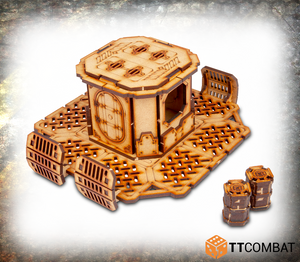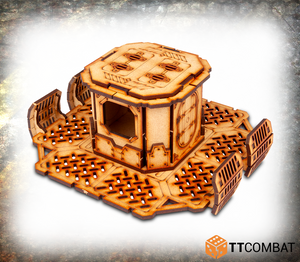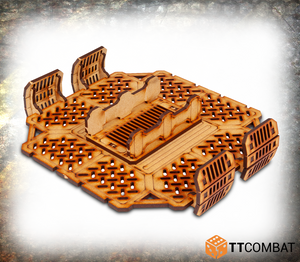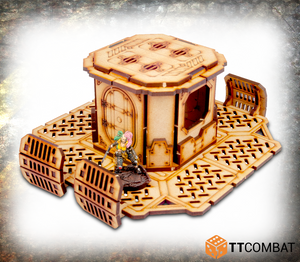 Sector 1 - Storage Platform Office
Every filthy hive needs a little office space, to sort logistics and store paperwork. It's a shame that they get used more for bunkers and firing holes than anything worthwhile.
This kit comes with interchangeable Office and Grate section. At 7cm tall for the Vats and 2.5cm for the fans it's perfect for 28-32mm scale gaming in any hive or otherwise apocalypticly ravaged world. Made from 3mm MDF, it's easy to put together and looks great on the tabletop.
Model supplied unpainted and requires assembly. We advise using PVA glue for the best results. Miniature not included and for scale only.
HIGHT
DIAMETER
Dimensions
7cm
17cm
Instructions
Download