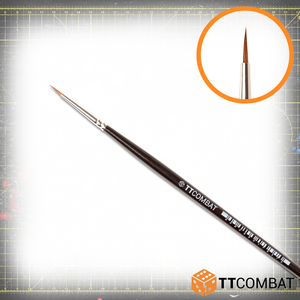 This shirt is almost done, next... the face.
The Showcase - Layer Brush is the ideal brush for getting those layers done. This sable brush will get all your minis coated with ease.

TTCombat Paint Brushes are precision tools, made by wargamers, for wargamers. The Showcase range contains brushes that are high quality and finely tipped, made from sable hairs for showcase results.