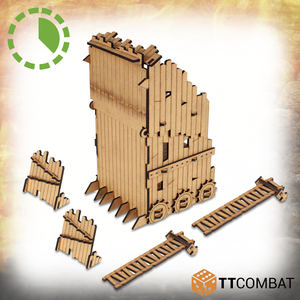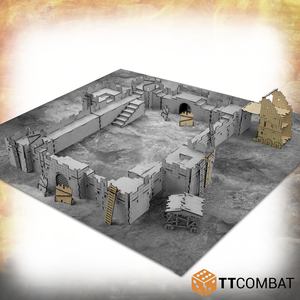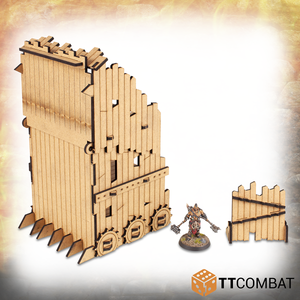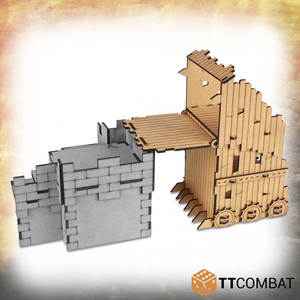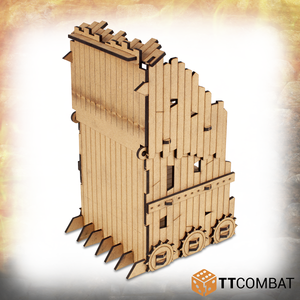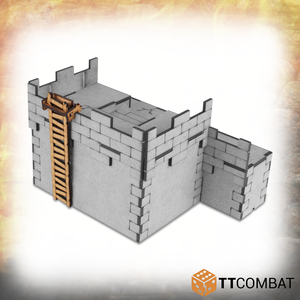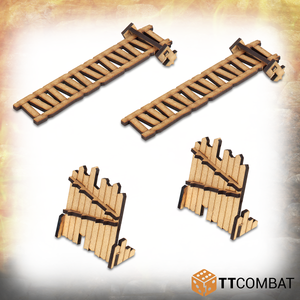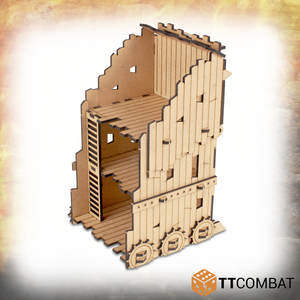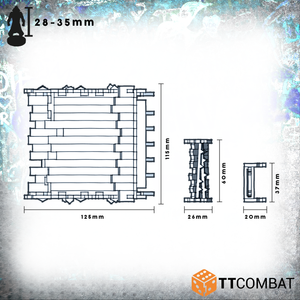 The ground shakes, wheels squeaking as the lumbering wooden construction lurches forward. The siege towers have arrived!

The Siege Tower set contains: 2 Mantlets, 2 Ladders and a Siege Tower.
The top of the tower is designed to accommodate 4x5 20mm bases, with more than enough room for 25mm bases as well. This kit is made from 3mm MDF and is perfect for a 25-32mm fantasy wargame city board or siege RPG encounter.
Model supplied unpainted and requires assembly. We advise using PVA glue for the best results. Any miniatures are for scale only and not included.