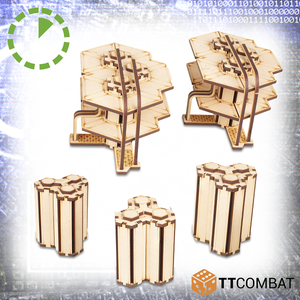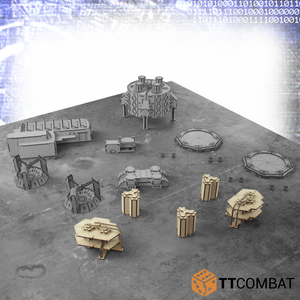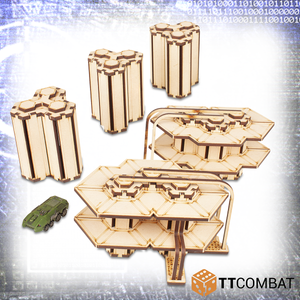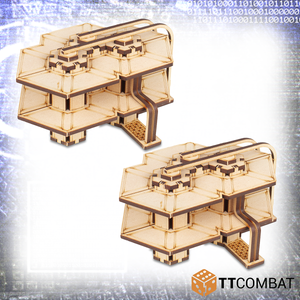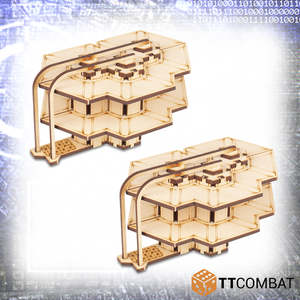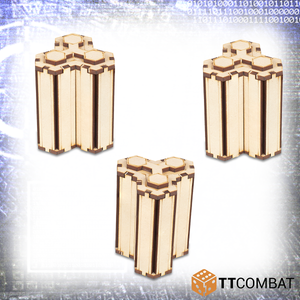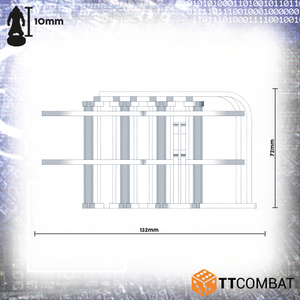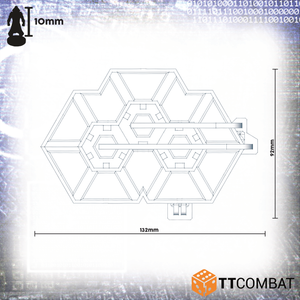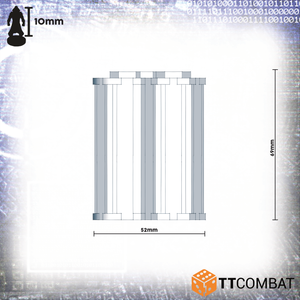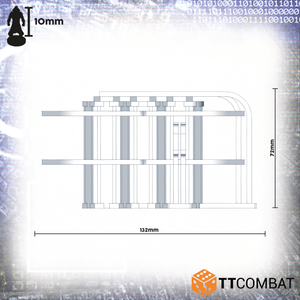 Every good industrial zone has miscelanious silos full of unknown substances. These silos though, empty.
Silo Triads contains 2 large silo clusters with walkways and 3 silo clusters without walkways. These make great scatter terrain and do a good job of breaking line of sight. The walkways on the large clusters provide plenty of space for infantry.

Silo Triads are made from 3mm MDF. Designed for Dropzone Commander, they'll work perfectly well in any other 10mm sci-fi wargame.

Model supplied unpainted and requires assembly. Some kits will need cutting and sanding for a perfect fit - always dry fit your models first for best results. We advise using PVA glue for assembling. Any miniatures are for scale only and not included.