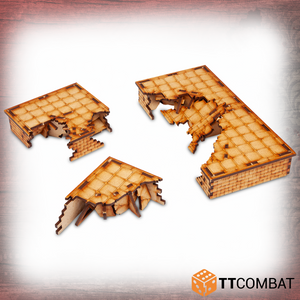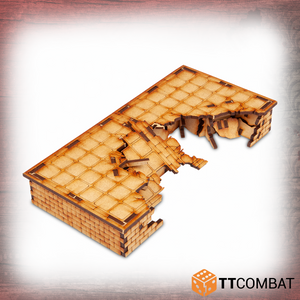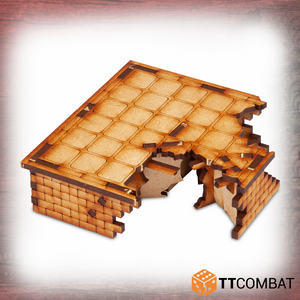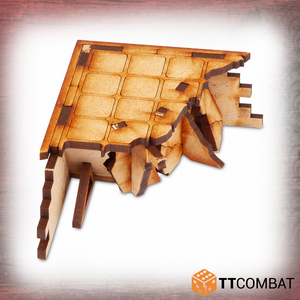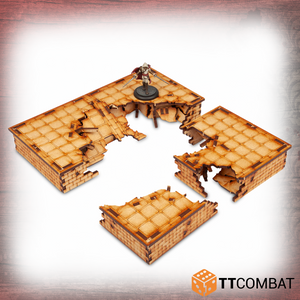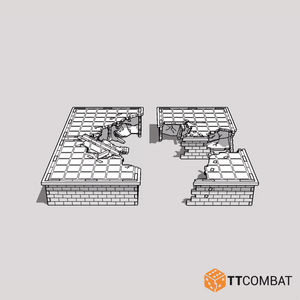 Not all of Venice is in shining glory. The Rent mostly avoided La Serenissima, but the floods still took their toll, and some parts haven't yet been repaired.
This kit contains 2 small and 1 medium damaged Street sections. These varied pieces can be used to make a completely ruined Venetian board, or just add a little rough around the edges to your existing set.
The Small Ruined Streets are made from 3mm MDF. They are great pieces of scenery to use for Carnevale and will work perfectly with other 28-32mm games.
Models supplied unpainted and requires assembly. We advise using PVA glue for the best results. Any miniatures are for scale only and not included.
WIDTH
DEPTH
HEIGHT
Dimensions

20.2cm

10.1cm

3cm

10.1cm

10.1cm

3cm

Instructions
Download