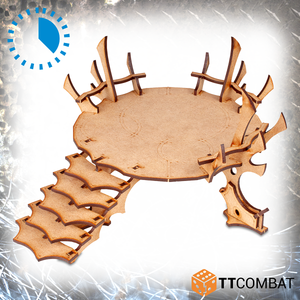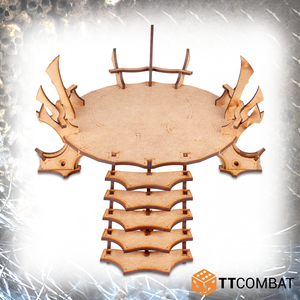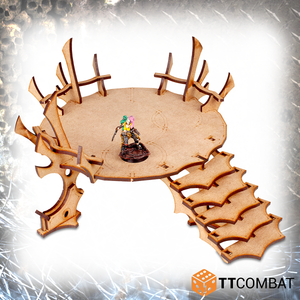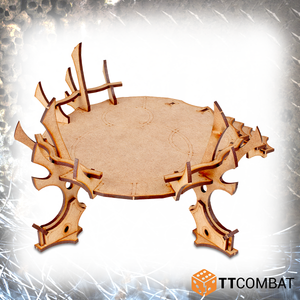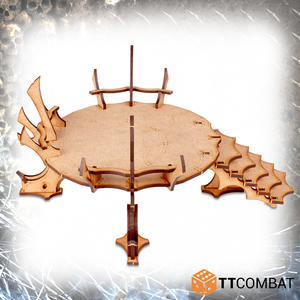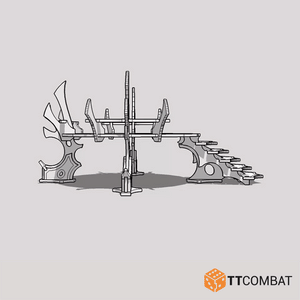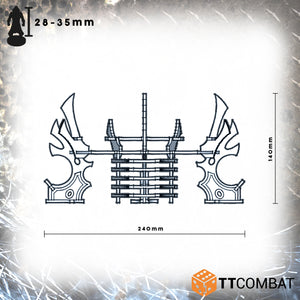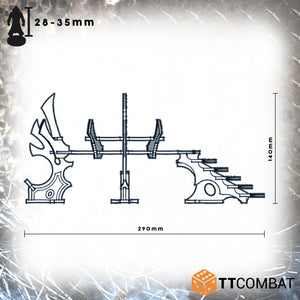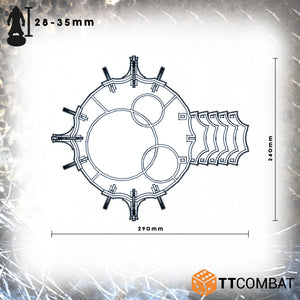 The space Elves, treat the Grav-Dais as a landing location for their hovercraft.
The Space Elf Grav-Dais is a small elegant kit that features many useful features for the Space Elves. It acts as a vehicle landing point as well as can be used as an outpost allowing for units to station there whilst firing from an elevated position. 

The Space Elf Grav-Dais are made from 3mm MDF. It is a great scenery kit to use in sci-fi skirmish games, and will work perfectly with 28-32mm games and miniatures.
Model supplied unpainted and requires assembly. We advise using PVA glue for the best results. Any miniatures are for scale only and not included.