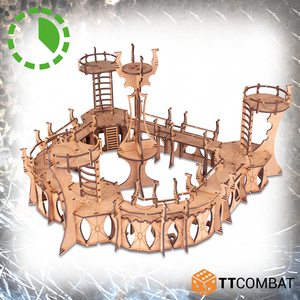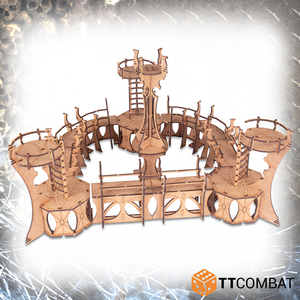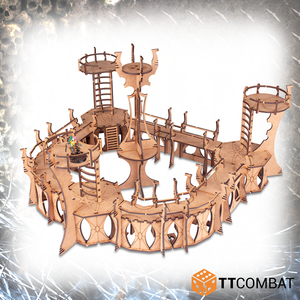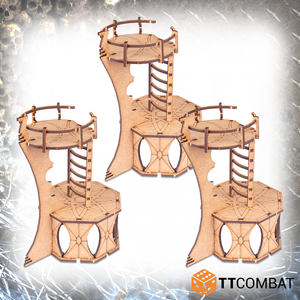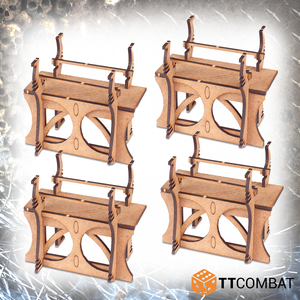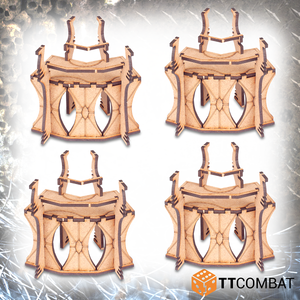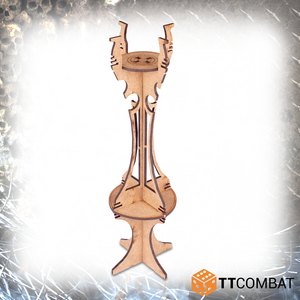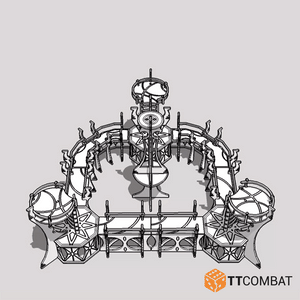 "Impenetrable" may not be the exact word, but I certainly wouldn't recommend trying to get inside - not when there's a bunch of violent Space Elves in there.
This massive set is the Space Elf Stronghold. With towers, bastions, walls, and even a large centrepiece, there's a lot in this kit!
The walls in this set are intricately crafted, as fitting the Space Elves. Although they're mostly hollow, that's because Space Elves don't bother with stone-aged walls, they prefer high-tech energy shields! If those spots aren't enough to shoot from, there are loads of high platforms to park your heavy weapons on top of, or even snipers.
The set is fully modular, so you can arrange your Stronghold how you want, changing it between games and taking it apart for easy storage.
The Space Elf Stronghold is made from 3mm MDF. It is a great scenery kit to use in sci-fi skirmish games, and will work perfectly with 28-32mm games and miniatures.
Model supplied unpainted and requires assembly. We advise using PVA glue for the best results. Any miniatures are for scale only and not included.


WIDTH
DEPTH
HEIGHT
Dimensions
453mm

425mm

192mm

Instructions
Download