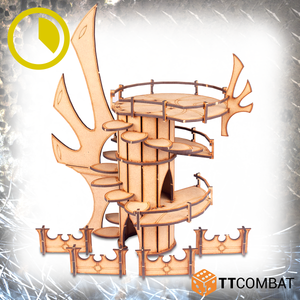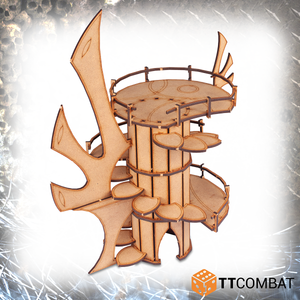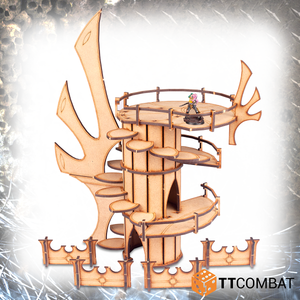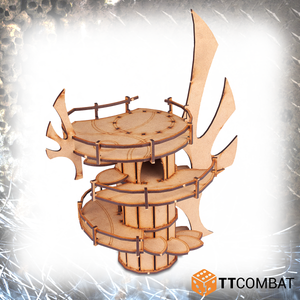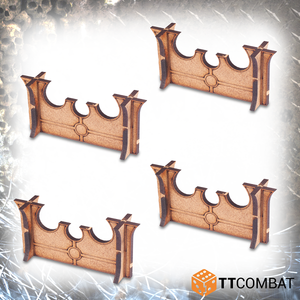 Space Elves have long looked down on other races. And now they can do that literally!
If you're after somewhere for your shooty death Space Elves to sit, look no further than the Space Elf Tower! It's just like Space Elves to look at a simple tower and go "that's not for us". Covered in organic shapes and a huge vane, this tower is just extra enough to look right at home alongside your Space Elf army.
The Space Elf Tower is made from 3mm MDF. It is a great scenery kit to use in sci-fi skirmish games, and will work perfectly with 28-32mm games and miniatures.
Model supplied unpainted and requires assembly. We advise using PVA glue for the best results. Any miniatures are for scale only and not included.


WIDTH
DEPTH
HEIGHT
Dimensions
254mm

127mm
320mm

Instructions
Download