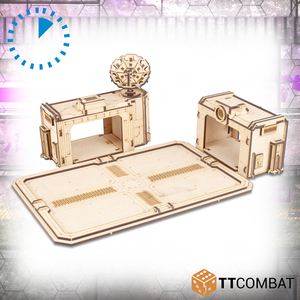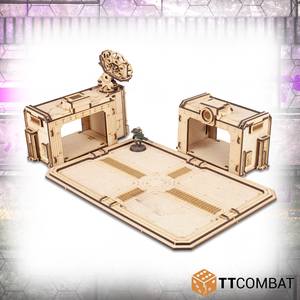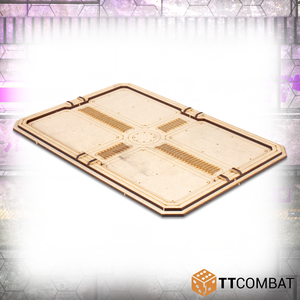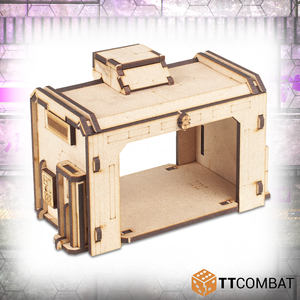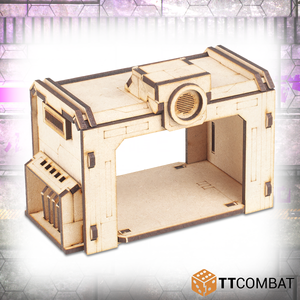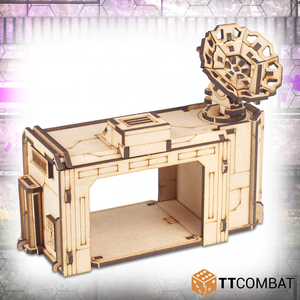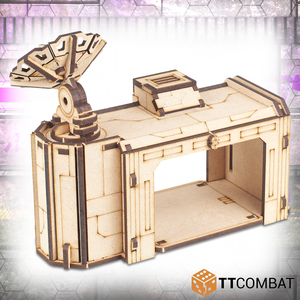 "Trade shuttle 1138, you have clearance to dock."
The Space Port is a multi building kit. It contains a landing pad or storage area for supplies, a small out building and the radar control building. Each of these buildings are open and separate allowing for more playability. They can be together or spread out across your Sci-Fi battle board.

This kit is made from 3mm MDF. It is a great piece of scenery to use on the tabletop it is suitable for 28-32mm scale miniature games.
Kit supplied unpainted and requires assembly. We advise using PVA glue for the best results. Any miniatures are for scale only and not included.