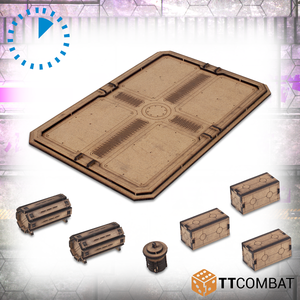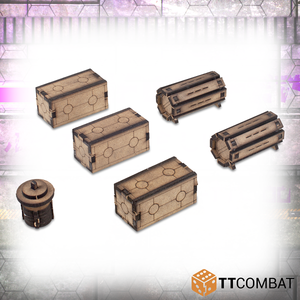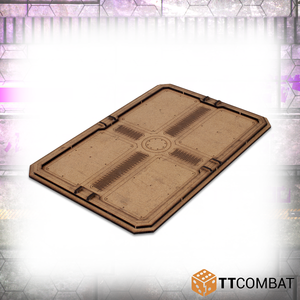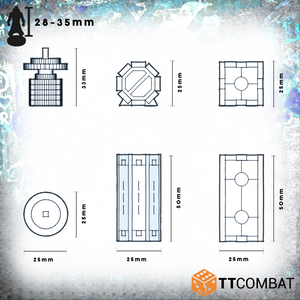 "What could be contained in that spacer's cargo? Weapons? Credits? Contraband? The possibilities are endless."
The Storage platform is a small scenery kit that is perfect for set dressing and urbanising sections of a natural game board. Its small crates provide cover for infantry making the set useful for more than just decoration. A fine addition to any collection of terrain.

This kit is made from 3mm MDF. It is a great piece of scenery to use on the tabletop it is suitable for 28-32mm scale miniature games.
Kit supplied unpainted and requires assembly. We advise using PVA glue for the best results. Any miniatures are for scale only and not included.