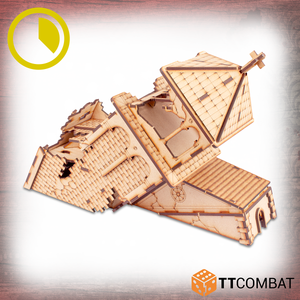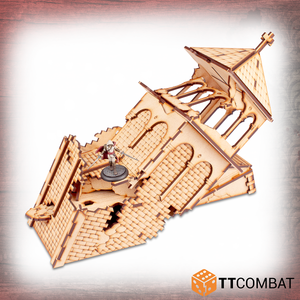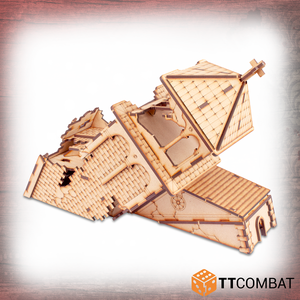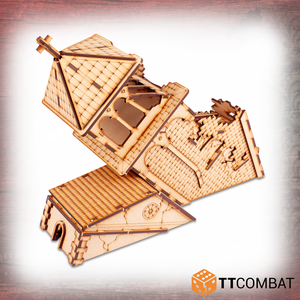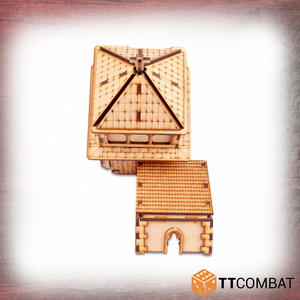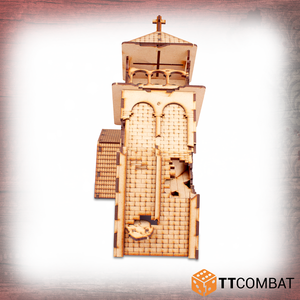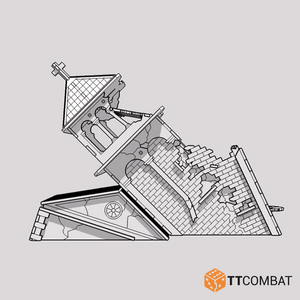 Ding Splosh! Ding Splosh!
Venice has been sinking for many years, but no where more than San Canciano. The sunken district toppled into the water, and seemingly no one wants to pick it back up again. Not a problem, because it makes a great setting for your games!
The Sunken Tower is a true centrepiece for your board. Toppled over, it's split apart which allows for handy climbing spots! The entire tower has collapsed onto another building, and both have loads of flat surfaces so your models will be safe (even if the characters aren't in-game).

This kit is made from 3mm MDF and has been designed for Carnevale, using multiple storeys to climb and jump, and roofs at easy angles so that miniatures will not fall off when darting across the Venetian skyline. It is a great piece of scenery to use with other 28-32mm games.
Model supplied unpainted and requires assembly. We advise using PVA glue for the best results. Any miniatures are for scale only and not included.
WIDTH
DEPTH
HEIGHT
Dimensions (largest)

306mm

137mm

218mm

Instructions
Download