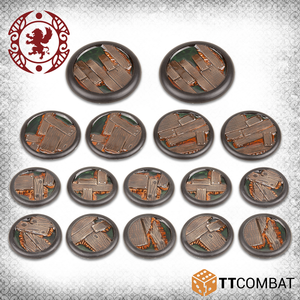 Enough bases for a playable gang with some left over!
If you'd like to make your miniatures a little fancier, start from the ground up! This pack contains 16 detailed sunken wood bases, so now your miniatures can match your gaming space!
Made from resin, this pack has 10 30mm, 4 40mm and 2 50mm bases. They come unpainted, and while they don't require assembly, may require some cutting and cleaning.