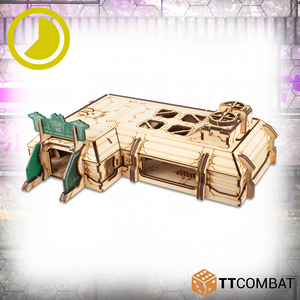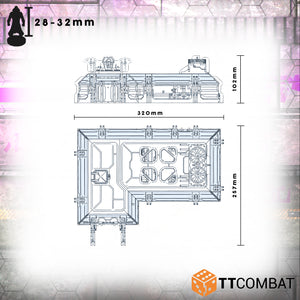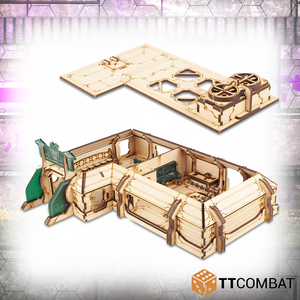 "Using the MRI machine to remove bullets is NOT recommended... But it is quick."
Training new soldiers is a lot more expensive than keeping trained ones alive. Invest in the Surgery Shack today and save immediately. Featuring the latest in street-ready medical technology, you can walk in and walk out* (*No Guarantees) the same day.

Laser cut from 3mm MDF and featuring engraved acrylic detail parts, the Surgery Shack features removeable roof and doors. Providing multiple access points and cover.
It is a great scenery kit to use in Sci-Fi skirmish games, will work perfectly with 28-32mm games and miniatures, and look great on any Sci-Fi inspired game board.

Model supplied unpainted and requires assembly. We advise using PVA glue for the best results. Some kits may need filing for a perfect fit - always dry fit your models first for best results. Any miniatures are for scale only and are not included.