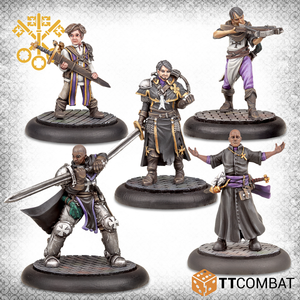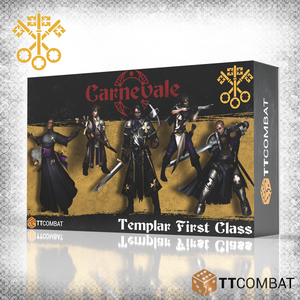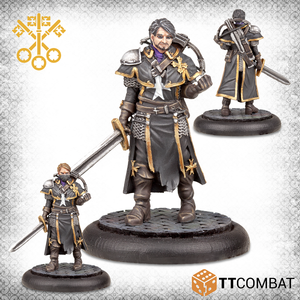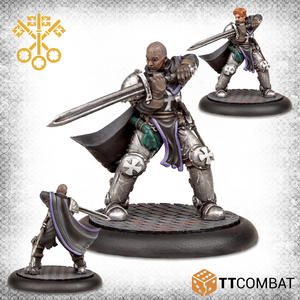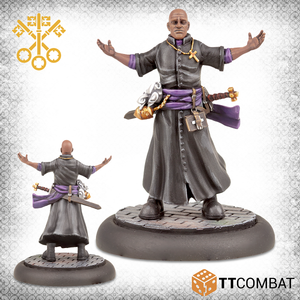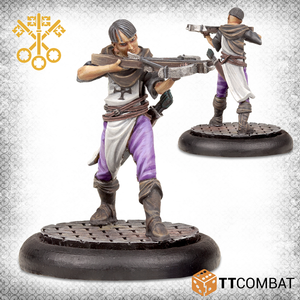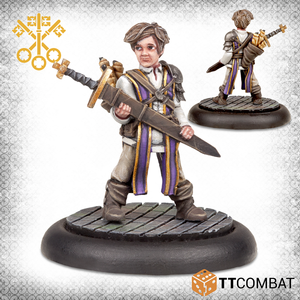 Templar Marshals are the Knights of Malta, experts in the field. Answering to the Knight Commanders, they are exemplary fighters. Years of training and a trial-by-fire in the Siege of Malta has made them masters of both melee and ranged combat. Now in Venice, the church puts their versatility to good use, sending them and a cadre of devout Maltese against the Vatican's enemies. 
This box brings some holy reinforcements for your Vatican gang. The templar provides a great all round hero that can both deal damage at ranged as well as in close quarters. He is accompanied by a Venator of Devotion, a faithful warrior who can cut down the largest of foes with her giant Zweihander great sword. Bringing prayer to the venetian streets is the Conventual chaplain, this character will allow any friendly soldiers to see the way with his psychic communion. These Templar Knights are supported by their loyal Maltese squire and Reliquary Page, who will aid their masters in any way in battle.
Contains 5 resin miniatures and 5 plastic bases. Cobblestone bases pictured not included.
Resin miniatures supplied unpainted and unassembled. This kit will require cleaning and assembly, and could need some small holes filled.