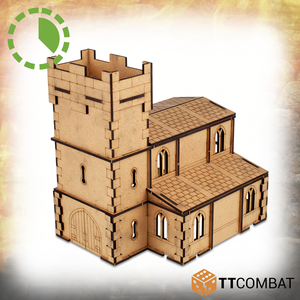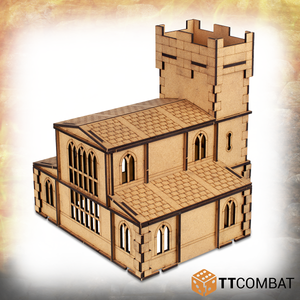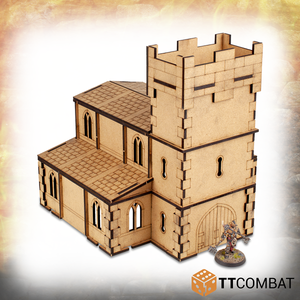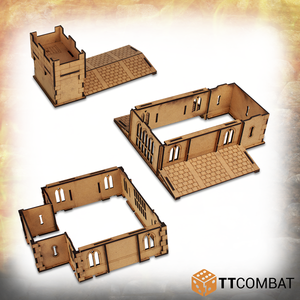 Hear the temple bells ring, all the townspeople gather for their sunday service.

The Temple is large kit with removable floors and pitched roofs for model placement. the high vantage point provides an excellent spot for a few archers in a last ditch attempt of city defence.
The Temple has been designed with modular slots along the floor to allow for connections with other similar sets from the Siege of the Smallfolk Kickstarter range.
This kit is made from 3mm MDF. It is a versatile piece of scenery, able to be used with other 25-32mm wargames or RPGs.
Model supplied unpainted and requires assembly. We advise using PVA glue for the best results. Any miniatures are for scale only and not included.