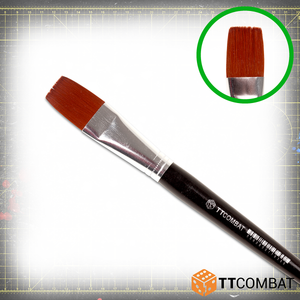 You can't use a roller on this wall, but this is the next best thing.
The Terrain - Basecoat Brush is specially designed for getting a lot of paint down quickly. The flat design makes sure you're only painting what you want to paint, and has plenty of bristles to hold a lot of paint!
TTCombat Paint Brushes are precision tools, made by wargamers, for wargamers. The Terrain range contains brushes that are specially designed for painting scenery. They're hard-wearing, and made from a variety of materials for the most consistent results. This brush is made with synthetic hairs.