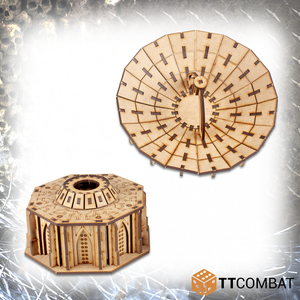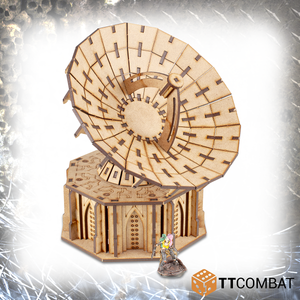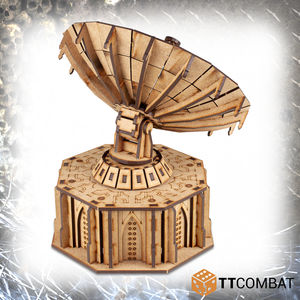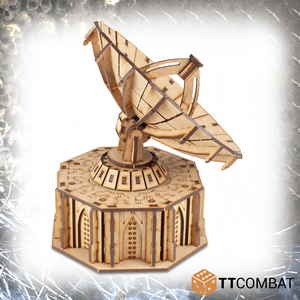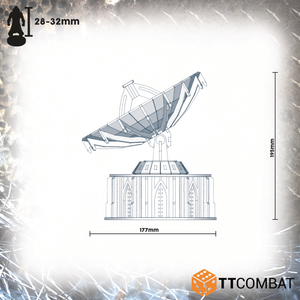 The Test Hill Satellite is one of the most crucial buildings when it comes to defending against attackers. An army with no communication is no army!
This Test Hill Satellite contains one singular Satellite which can split into 2 parts for easier storage. Alongside this the Satellite dish can rotate 360 degrees horizontally and 180 degrees vertically, allowing you to position it how you see fit.

The Test Hill Satellite is made from 3mm MDF. It is a great scenery kit to use in sci-fi skirmish games, and will work perfectly with 28-32mm games and miniatures.
Model supplied unpainted and requires assembly. We advise using PVA glue for the best results. Any miniatures are for scale only and not included.