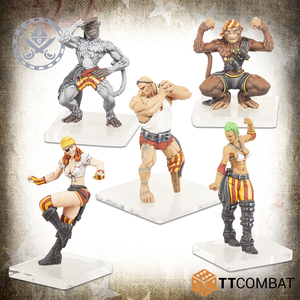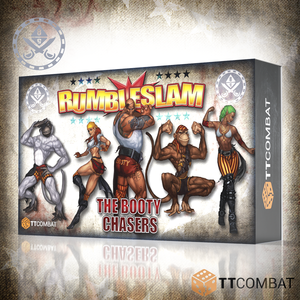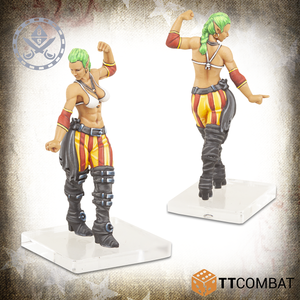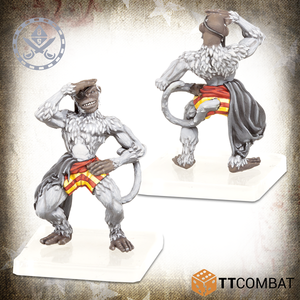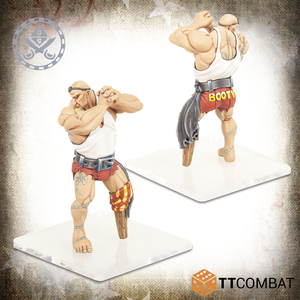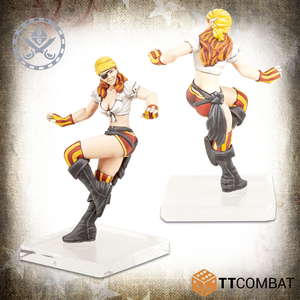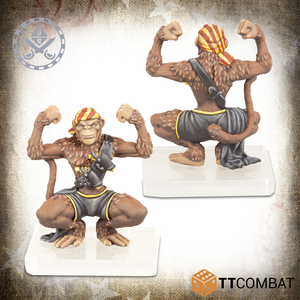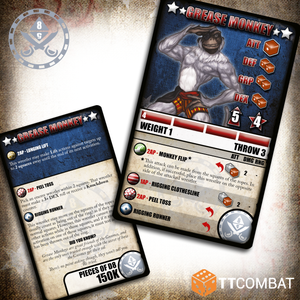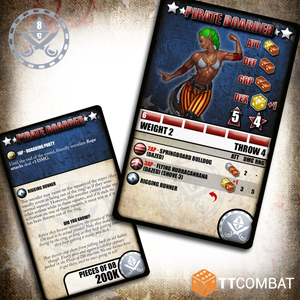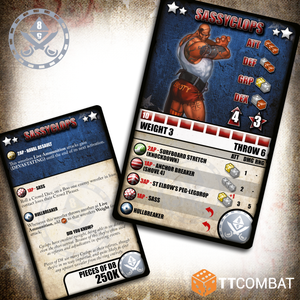 Before they became wrestlers, the pirates of the Pieces of D8 used to be actual pirates! Now they make their living in the ring. As long as they keep getting booked, they keep getting a steady paycheque.
The first team from the sea bound casino is this motely crew of wrestlers. Waltsing in with all the attitude is Sassyclops, this Weight 3 will be seen throwing all his teammates around the ring, causing maximum damage with his Naval Assault. 
Springing from the Ropes is the Pirate Boarder, this agile elf pirate can group up with her team to form a Boarding Party and boost all DMG of rope attacks.
Swiftly following in this boarding party is the Pirate Looter, who is always in search of the shinies in the ring as well as showing other team members how to land from a throw.
Finally coming in swinging from the rigging is the monkey crew. The Powder Monkey and Grease monkey can use their Peel Toss to pick up enemy wrestlers from affar making it difficult to avoid these long armed primates.   
Contains 5 resin miniatures with 5 clear acrylic bases, and 5 character cards. Acrylic bases will have coloured film on that needs removing before assembly.
Resin miniatures supplied unpainted and unassembled. This kit will require cleaning and assembly, and could need some small holes filled.