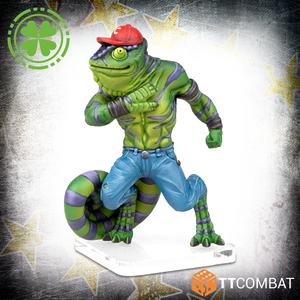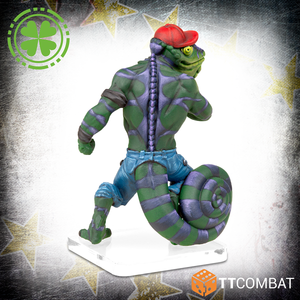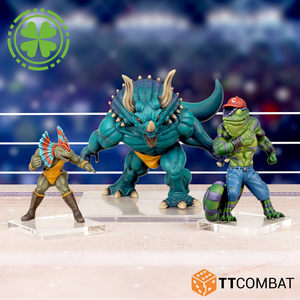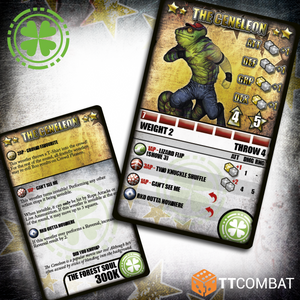 Part-time wrestler, part-time movie-star, and all-time badass! The Ceneleon is here to fight! Uhh... we think he's here anyway. Sometimes it's hard to tell.
Can you see him? Not likely! The Ceneleon is a superlative Superstar, although has a habit of shrinking away from the crowd... only to reappear where his foes least expect it!
With +1s on all stats, you can rely on The Ceneleon to get the job done. And when he's finished with doing the job, he can turn entirely invisible! Your opponents will struggle to hit him (only Rope attacks and Live Ammunition can target him), which allows him to skitter away at the end of the round. And don't even think about going after him with a lesser wrestler; any weak attack will send them spiralling as The Ceneleon RKOs them outta nowhere!

Contains 1 resin miniature, 1 character card, and 1 clear acrylic base. Acrylic bases will have coloured film on that needs removing before assembly.
Resin miniature supplied unpainted and unassembled. This kit will require cleaning and assembly, and could need some small holes filled.