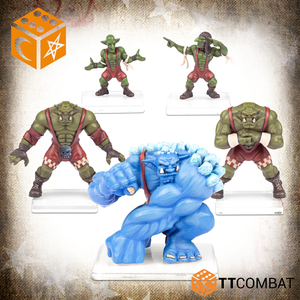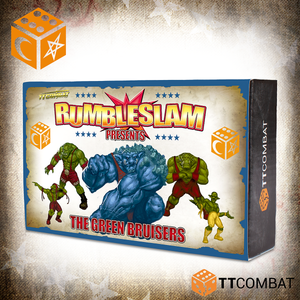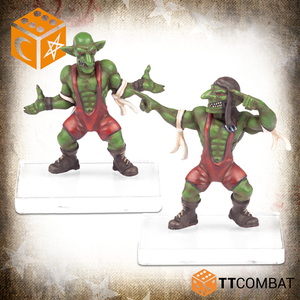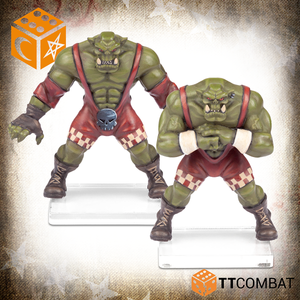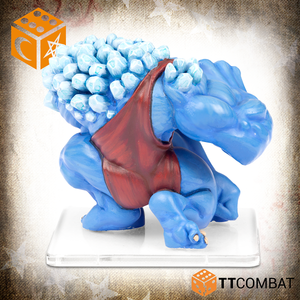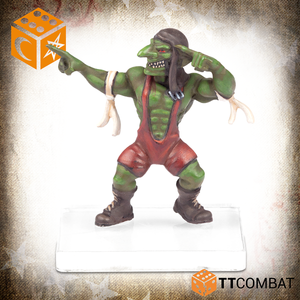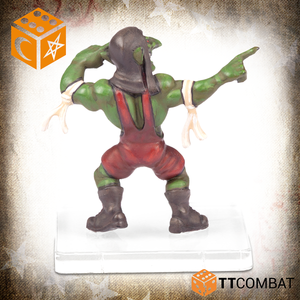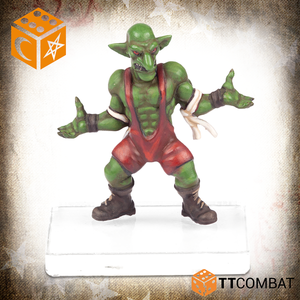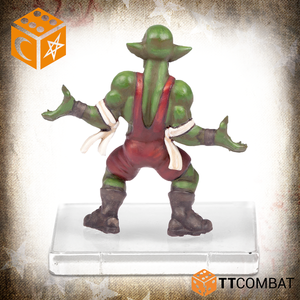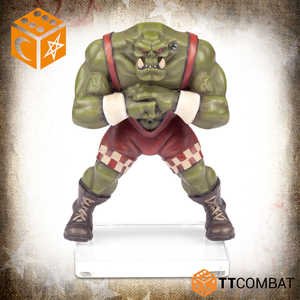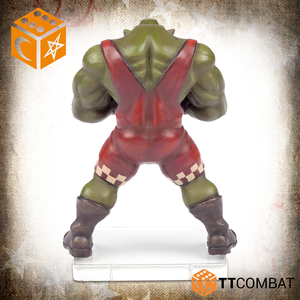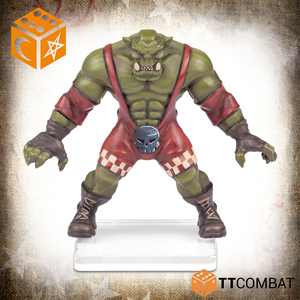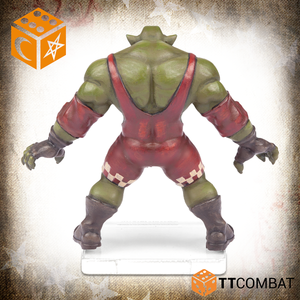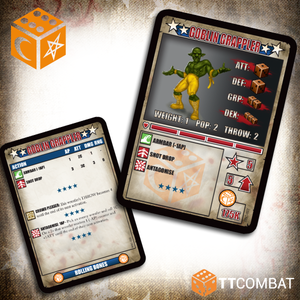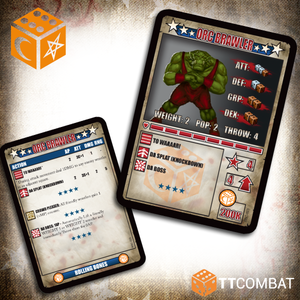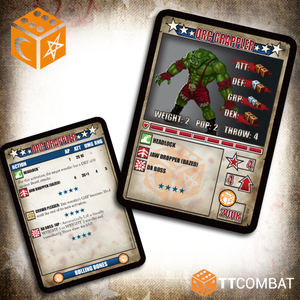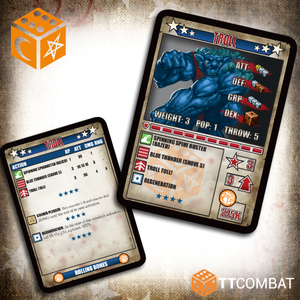 The Green Bruisers are some of the biggest stars of the RUMBLESLAM arena. They're fast, they hit hard, and they don't let up! If you want a team that likes getting stuck in, regardless of what danger it poses to them, these greenskins are for you, and make an excellent choice for The Rolling Bones.

Goblin Brawlers and Goblin Grapplers do not hit hard. But getting them into a fair fight is not what they're for! They're quick and can do lots of actions a turn, meaning their special abilities will get lots of use. Of particular note is their Antagonise ability, which makes opponents slower and angrier!

Orc Bruisers and Orc Grapplers are the ones you want to be getting into combat! Hit first, and make it count. And if you can't reach the enemy, use their Da Boss ability to pick up goblins and throw them instead!

Trolls are big, blue, and mean. They have absolutely devastating special attacks, so make sure they're in the right place because they don't move fast. Their Regeneration ability helps them to stay in the fight long past most other wrestlers.

This box contains one of each: Goblin Brawler, Goblin Grappler, Orc Brawler, Orc Grappler, and Troll. All resin miniatures supplied unpainted and unassembled with unique character profile cards and clear acrylic bases. Note that clear acrylic bases may have a coloured peelable protective film.