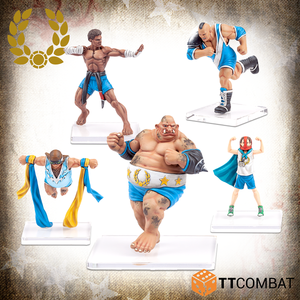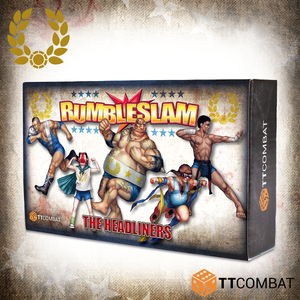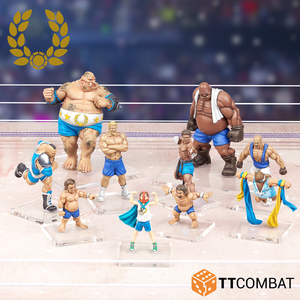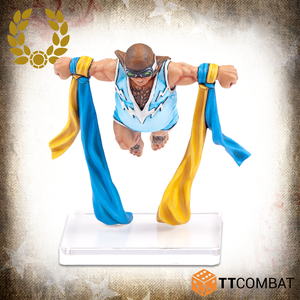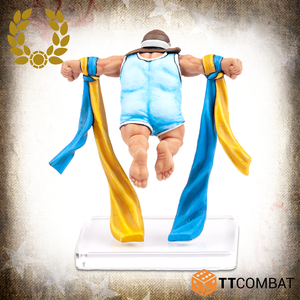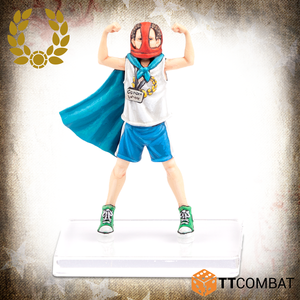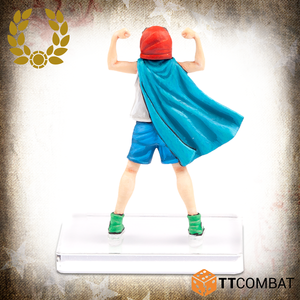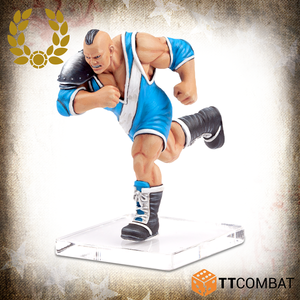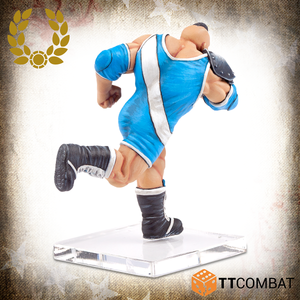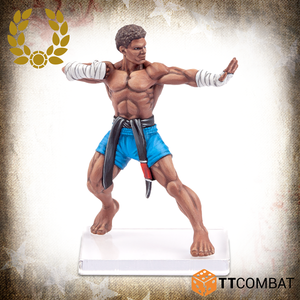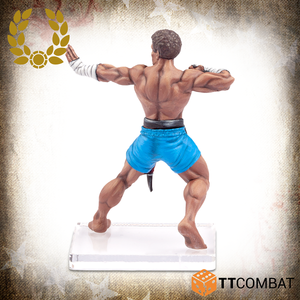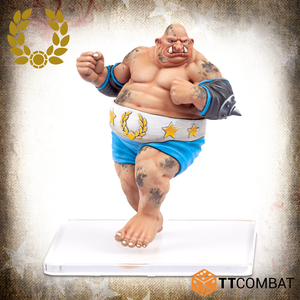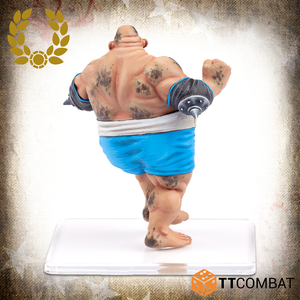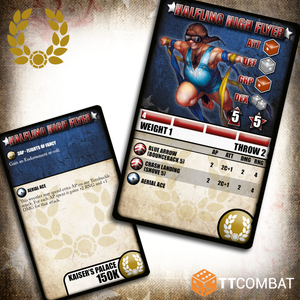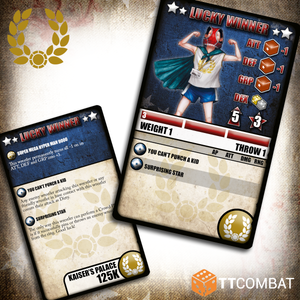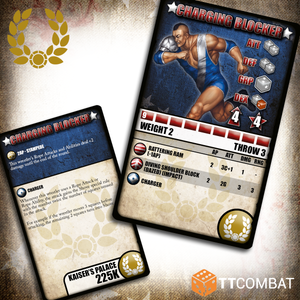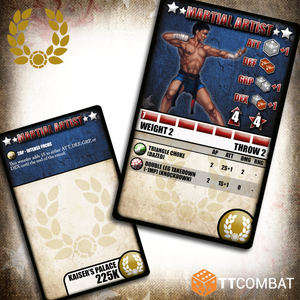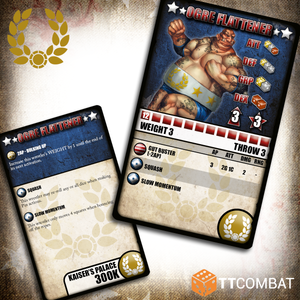 The specialists have arrived! No more simple brawling or grappling for your golden boys, it's now all about smashing, pinning, flying, and - wait, is that a kid? Why is he here?

He won a competition? Oh okay, umm... good luck kid!
The Headliners are the best of the best. Almost every Kaiser's Palace Superstar served in this team before going onto superstardom. Although they're excellent on their own, the Headliners make an excellent add-on to the Heavy Pounders. With five unique wrestlers, each brings something slightly different to your games of RUMBLESLAM. If you're looking to expand your Kaiser's Palace collection, this is the perfect set!
A Halfling High Flyer does exactly what you'd expect: fly high. Pretty useless on the ground, this fellow has a couple of different turnbuckle abilities to choose from, and can boost up each turnbuckle attack with extra AP for extra range and damage! On the less fantastical end of the spectrum is the Lucky Winner. This kid won a competition to appear alongside his heroes, and he's taking it seriously! Unfortunately, he's an untrained kid, so is basically just the worst wrestler in the game. But your opponents should be wary to attack him, lest they bring in the ire of the refs. You can't punch a kid!
In the medium-weight category you have a Charging Blocker and Martial Artist. The Charging Blocker is excellent at rope attacks, using his momentum to send the target flying. The less distance he moves, the more stored momentum gets turned into Shove power! Meanwhile the Martial Artist is a bit more sedentary, preferring to showcase his pure skill. With +1s all over the place, he's excellent at knocking enemies down with superior wrestling moves.
If you want heavy weights, few come heavier than the Ogre Flattener. Although not quite as fast as his Heavy Pounder counter-part, this big guy can boost up his WEIGHT to 4, and re-rolls dice when Pinning opponents. He really likes flattening (the clue is in the name)!
Contains 5 resin miniatures with 5 clear acrylic bases, and 5 character cards. Acrylic bases will have coloured film on that needs removing before assembly.
Resin miniatures supplied unpainted and unassembled. This kit will require cleaning and assembly, and could need some small holes filled.