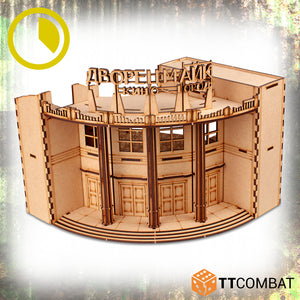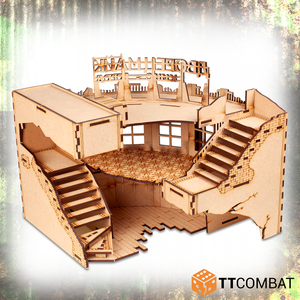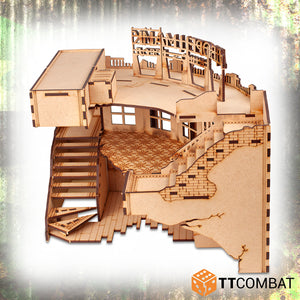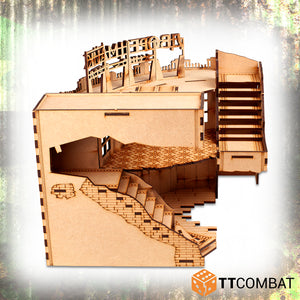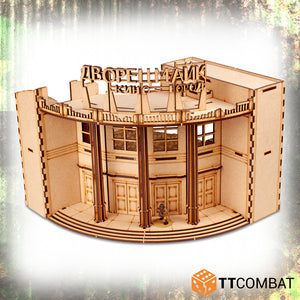 "Lights, Camera... Woah! Too much action!!!"
The interior is just as glorious. Yes, it's damaged but what would you expect on a war-torn tabletop battleground. Designed to pair up to the broken theatre, the interior makes all the difference to the overall piece.

Adding even more cover points and places to hide, your troops can set a trap, lying in wait for the right time to attack.

Model supplied unpainted and requires assembly. We advise using PVA glue for the best results. Any miniatures are for scale only and not included.
Dimensions

WIDTH
DEPTH
HEIGHT
Theatre Entrance
260mm
260mm
230mm
Instructions
Download