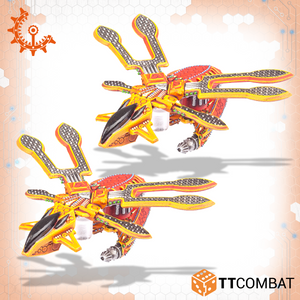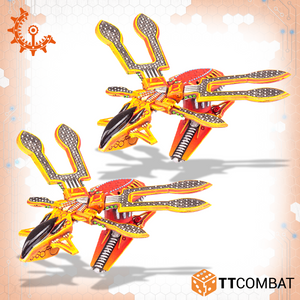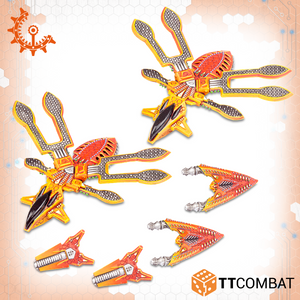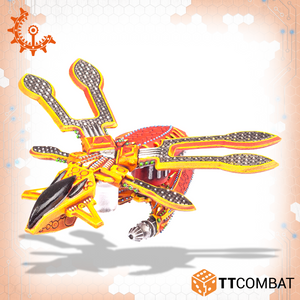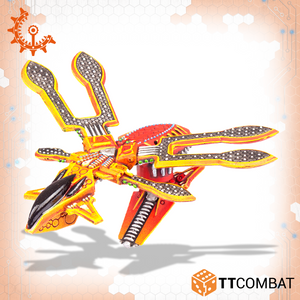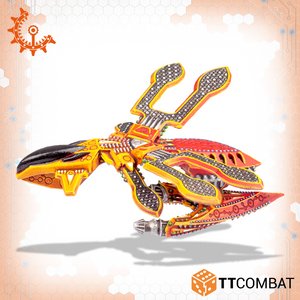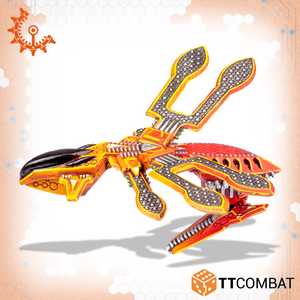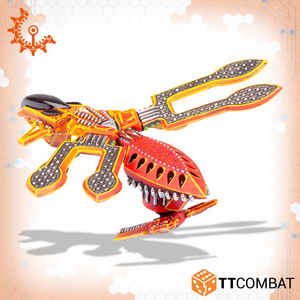 Thunderbird Light Gunships
The Thunderbird is a lethal gunship, dedicated to the ground attack role. Its highly distinctive silhouette is reminiscent of stinging insects, an eminently suitable comparison.
These diminutive aircraft are nonetheless incredibly useful. Swifter and better protected than most other faction's light ships, the Thunderbird benefits from the classic Shaltari combo of high Evasion and a Passive save. Armed with either Twin Disintegrators or a Short Barrel Gauss Cannon, you have the choice desperately short-ranged light vehicle killing (with Penetrative so you can still deal with heavy targets), or slightly longer-ranged anti-tank viciousness.
Contains 2 multi-part resin miniatures with parts to arm all with either Twin Disintegrators or Short Barrel Gauss Cannons.
Resin miniatures supplied unpainted and unassembled. This kit will require cleaning and assembly, and could need some small holes filled. Any miniatures or scenery are shown for scale only and not included.