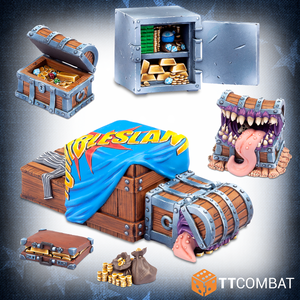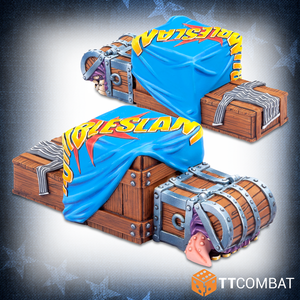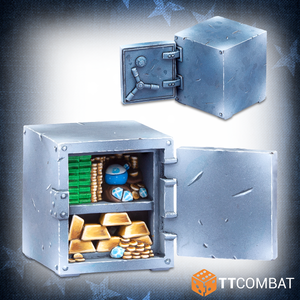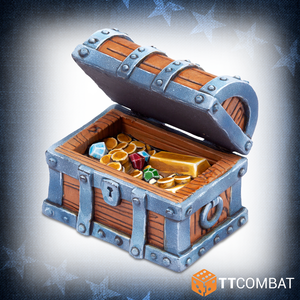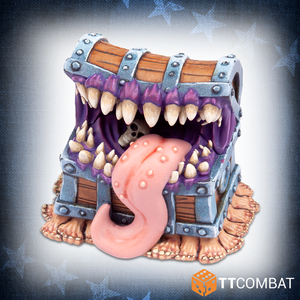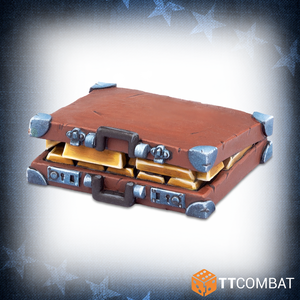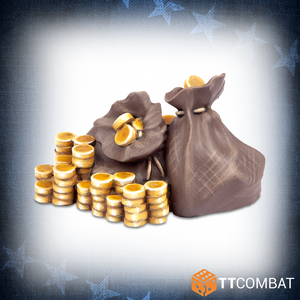 From the smallest briefcase to the largest safe, there's Dosh everywhere for the taking in RUMBLESLAM. Go get that bread!
This set contains a bunch of extra Dosh to use in your games of RUMBLESLAM, or any RPG game, really! Don't pretend like you're not just here for that Mimic. We won't judge you - everyone in the office has one too!
With a Dosh Pile, a Briefcase, a Chest, a Mimic, and a Safe, there's loads of piles of goodies to fight over. And the winner can climb to the top of the Podium in the set as well!
Contains 6 resin miniatures. Resin miniatures supplied unpainted and unassembled. This kit will require cleaning and assembly, and could need some small holes filled.