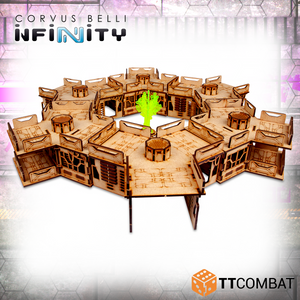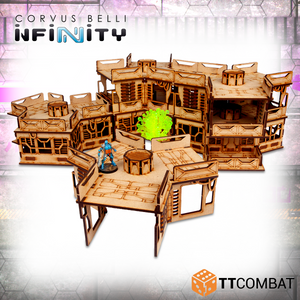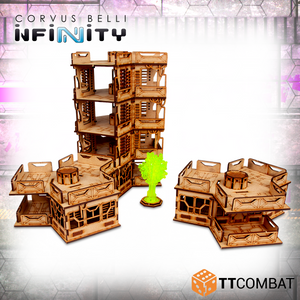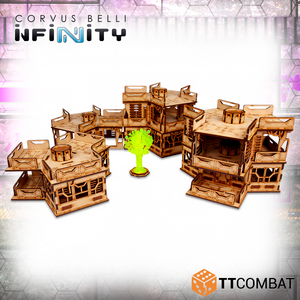 Either the most lavish residential estate or the most built up housing block, depending on what you do with the structure. Pack 'em in, I say!
In partnership with Corvus Belli, the Tri Building Complex is designed for Infinity.
This set of 6 buildings and walkways push up to one another to form a continuous ring or a snake of any design. The Walkways provide shelter for your units as well as a raised firing position and the buildings provide more substantial interior cover.
Its stackable construction means that with more than one buildings and walkway you can create larger tower block structures to mix up your gaming and provide some interesting verticality. 
The Tri Building Complex is made from 3mm MDF. It is a great piece of scenery to use on the tabletop for Infinity and will work perfectly with other 28-32mm games.
Kit supplied unpainted and requires assembly. We advise using PVA glue for the best results. Any miniatures are for scale only and not included.
DIAMETER
HEIGHT
Dimensions
56.5cm
9cm
Instructions
Download