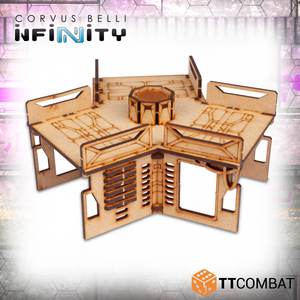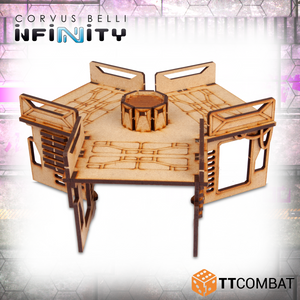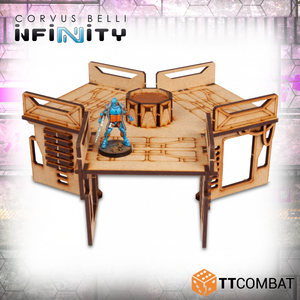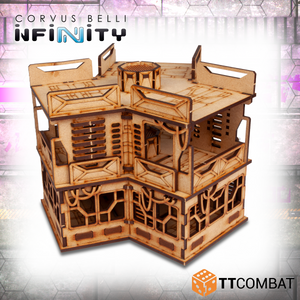 In partnership with Corvus Belli, the Tri walkway is designed for Infinity.
The Tri Walkway has an open design allowing models to be moved underneath. It has a modular construction meaning multiple buildings can stack. It uses a "Y" shaped construction means that these buildings can be set up next to one another into a larger complex. This modular kit is incredibly versatile and can be used alongside the Tri Building. With each floor being 8.5cm high these buildings are the perfect size for games of Infinity.
The Tri building is made from 3mm MDF. It is a great piece of scenery to use on the tabletop for Infinity and will work perfectly with other 28-32mm games.
Kit supplied unpainted and requires assembly. We advise using PVA glue for the best results. Any miniatures are for scale only and not included.
DIAMETER
HEIGHT
Dimensions
19cm
8.5cm
Instructions
Download