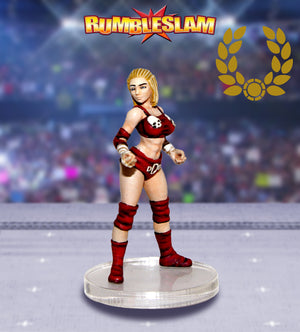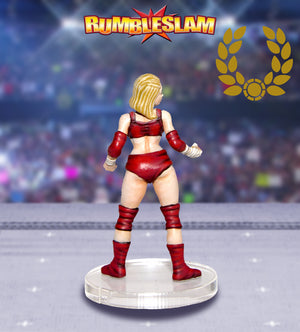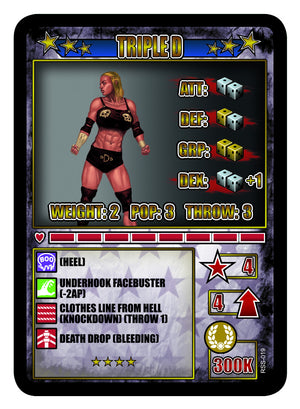 "The bad girl of wrestling, Triple D is synonymous with rule breaking. A powerful wrestler who has held numerous titles in her time, Diana will take on anyone who threatens her reign at the top. Using all the methods at her disposal, she has been known to cripple opponents that might one day rise to challenge her. She has dubbed herself the Queen of the Ring, a title her fans cheer with extreme diligence and fervour."

Triple D is a fan favourite, and for good reason. If you feel like your team is lacking a wrestler that can pick up and throw any other wrestler fairly easily, go for Triple D. Although you might struggle to even lift other wrestlers with the amount of great special abilities she has. Her biggest problem is that she doesn't have 10 AP to do everything you want!

As a Heel character she rolls Crowd Pleasers differently, so if you feel like your Heavy Pounders need to take a walk on the wild side, she's the perfect wrestler for it.

Resin miniature supplied unpainted and unassembled with a unique character profile card and clear acrylic base. Note that clear acrylic bases may have a coloured peelable protective film. Miniatures supplied with square bases.