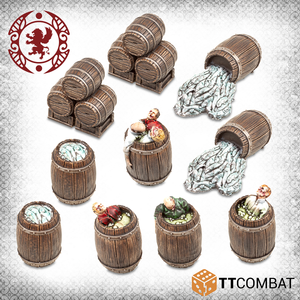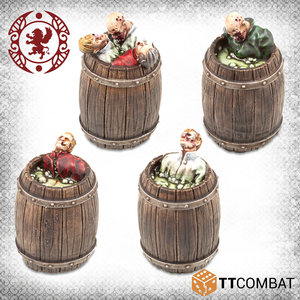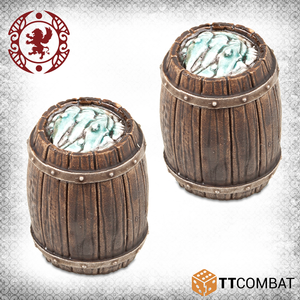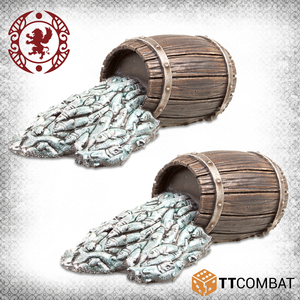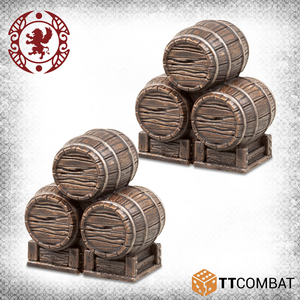 Venetian Dockyard Accessories
"Fresh fish! Get your fresh fish here! Fresh fish and corpses!"
If you go down to the docks today you're sure of a great deal on dead things. Whether you're looking for some authentic Venetian sarde or some rotting corpses stuffed into barrels, this set has it all!
This set contains 2 fish barrels, 2 fallen fish barrels, 2 barrel stacks, and 4 corpse barrels (1 each of 4 designs). They're great for decorating your board, and also make perfect Obstacles for jumping off in your games of Carnevale. Just don't slip over!
Resin miniatures supplied unpainted and unassembled. This kit will require cleaning and assembly, and could need some small holes filled.