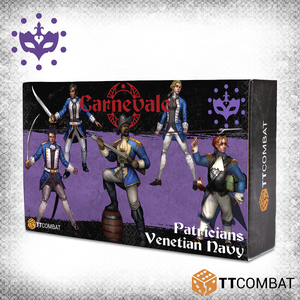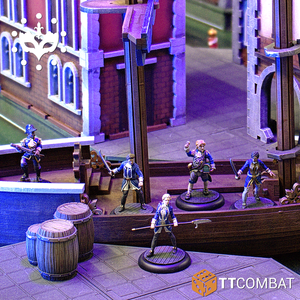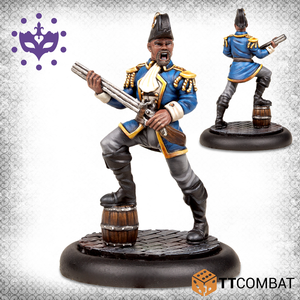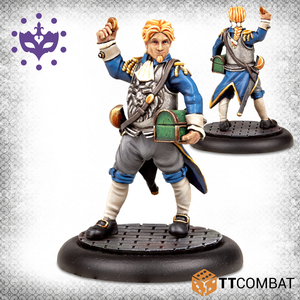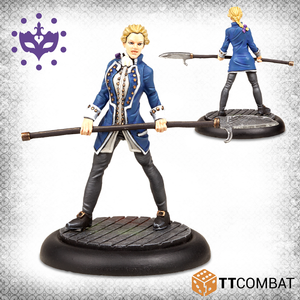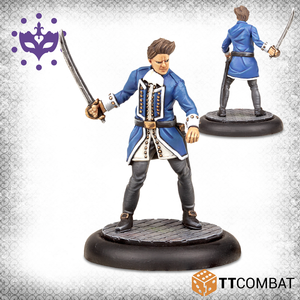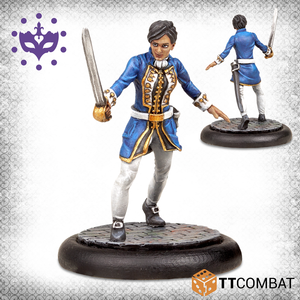 You there! Do you want a job? Do you want to travel to far off places and fight enemies in the water and on the shores? Do you want a good wage, and a prominent position in the emerging world power? Join the Venetian Navy today!
A strong new element to the Patricians, the Venetian Navy add flexibility and power to your collection. A complete gang in a box, lead by a Sopracomito who pays the bills. He is backed up by a Naval Lieutenant (with a mean looking nock gun) and a Naval Ensign, who has risen through the ranks. Two Naval Recruits round out the gang, adding some capable water-based combat to the Patricians.
Contains 5 resin miniatures and 5 plastic bases. Cobblestone bases pictured not included.
Resin miniatures supplied unpainted and unassembled. This kit will require cleaning and assembly, and could need some small holes filled.