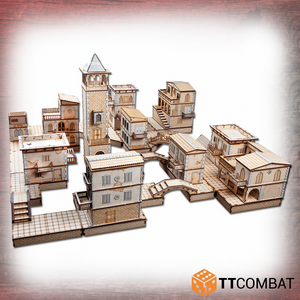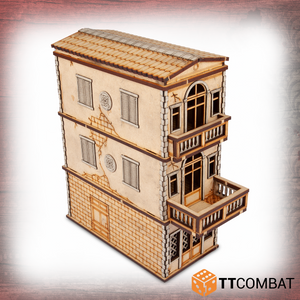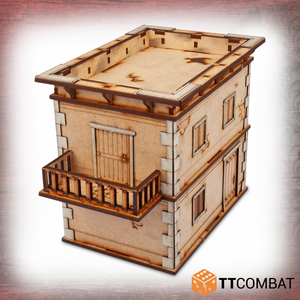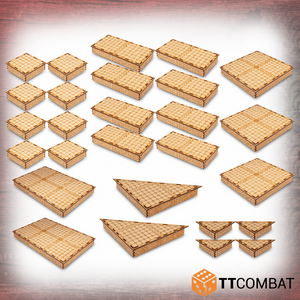 What can we say? It's a whole board in one go!
That's right, this is an entire 3'x3' Venetian board (with space for canals) in one easy pack! If you're getting stuck into games of Carnevale, this is the perfect set to upgrade from the cardboard scenery.
With eleven buildings ranging from small 1-storey affairs to the massive 3-storey palazzos and even the tall Crisostomo Tower, the board is already pretty full! Add 5 bridges and enough balconies to fully kit out your buildings, and you have one awesome gaming space!
This massive bundle contains (deep breath):
Casa Cristina

Casa Diana

Casa Elizabeta

Casa Francesca

Dimora Giulia

Dimora Helena

Dimora Isabella

Dimora Justina

Palazzo Lucia

Palazzo Magdalena

Crisostomo Tower

Ringhiera Bridge

Pietra Bridge

Stretto Bridges

Venetian Balconies

Venetian Quarter Streets
The Venetian Quarter is made from 3mm MDF and 1mm greyboard. While it was designed for Carnevale, it will work perfectly with other 28-32mm games.
Kit supplied unpainted and requires assembly. We advise using PVA glue for the best results. Any miniatures are for scale only and not included. Contents may vary slightly from those pictured.
This item may require additional shipping costs. See here for more information.
WIDTH
DEPTH
HEIGHT
Dimensions
3'
3'
As high as the tallest tower
Instructions
Download