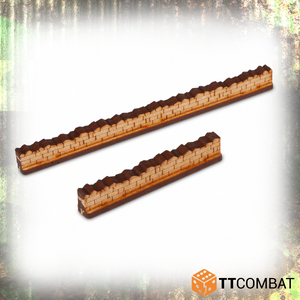 Your boys are on patrol through a quaint little french village, they get fired upon! Whats that? a quaint cobblestone wall? As impervious to bullets as it is lovely.
This pack of four walls contain 4 large walls and 4 small.
This kit is made from 3mm MDF. It is a great piece of scenery to use on the tabletop for 15mm world war games.
Model supplied unpainted and requires assembly. We advise using PVA glue for the best results.
WIDTH
DEPTH
HEIGHT
Dimensions
15/7.5cm
1cm
1cm
Instructions
Download