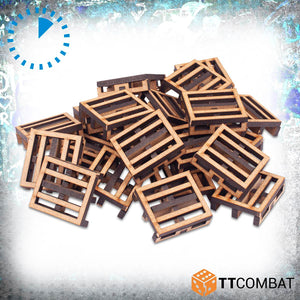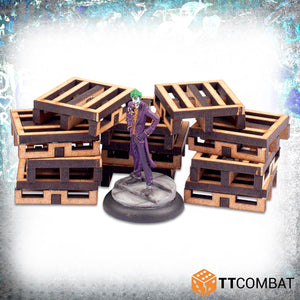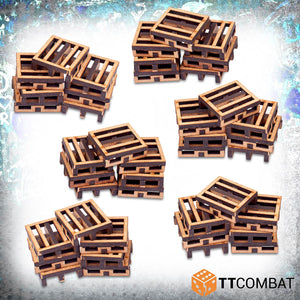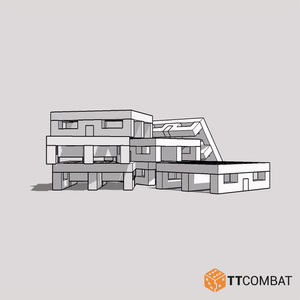 "Stop stacking the pallets up that high! They're going to..."
The Warehouse Pallets are a great addition to any board. Containing 42 pallets there's enough to scatter around a street or pile up in a warehouse. 
This kit is made from 3mm MDF, easy to put together and looks great on the tabletop. Great scenery to use with modern and post apocalypse 28-35mm wargames.
Model supplied unpainted and requires assembly. We advise using PVA glue for the best results. Any miniatures are for scale only and not included.
WIDTH
DEPTH
HEIGHT
Dimensions


3cm

2.7cm

0.9cm

Instructions
Download