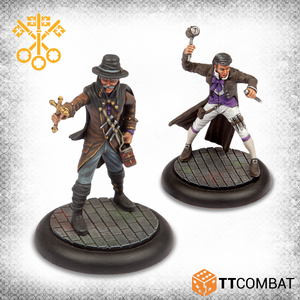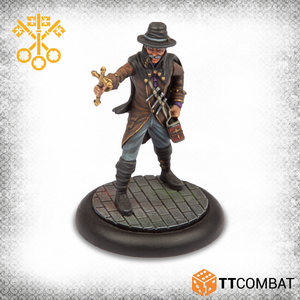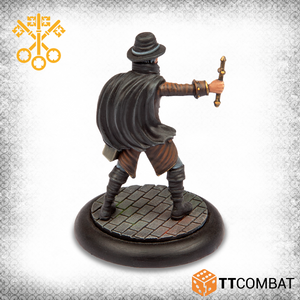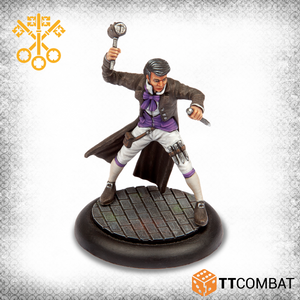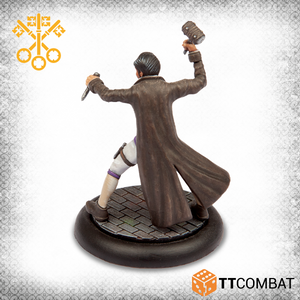 Excommunicated from the Church before the Rent in the Sky opened, Felix Baumgertner and Thomas Thieme set out on their own. With beliefs that in the old days were seen as blasphemous, their hunt carried on regardless. Now that the Rent has brought monsters into the world their beliefs have found a new home, and while they might not agree with the zealotry of the new Vatican, they're happy for the opportunity to enter Venice and track down the creatures of the night.
Felix and Thomas are two unique characters for the forces of the Vatican. Felix is the answer to the Vatican's support Leaders, with highly offensive skills and the ability to make other characters in your gang complete powerhouses. Thomas on the other hand is a lot faster than most Vatican characters, and can also bring the hurt - particularly against Strigoi and Mages!
Contains 2 resin miniatures and 2 plastic bases. Cobblestone bases pictured not included.
Resin miniatures supplied unpainted and unassembled. This kit will require cleaning and assembly, and could need some small holes filled.