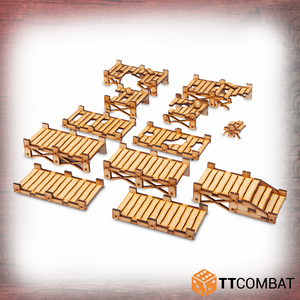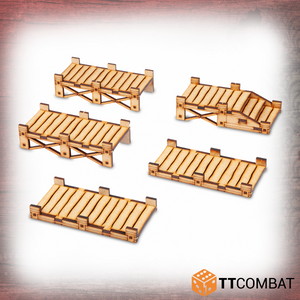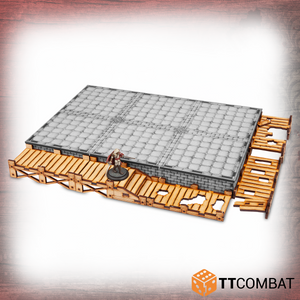 Tired of jumping into your fancy gondola from the edge of the canal? Well, with these jetties you can walk out over the water with ease! Just make sure to bring a weapon with you as your risk of Rashaar attack is DRASTICALLY increased. 
This kit contains a whole load of jetty sections. With twelve individual sections that run from pristine to slightly worse for wear, all the way to broken in half, you'll have every type of jetty you need! The sections fit perfectly underneath the wooden streets, allowing you to realise Venice like never before.
The Wooden Jetties are made from 3mm MDF. They are great pieces of scenery to use on the tabletop for Carnevale and will work perfectly with other 28-32mm games.
Kit supplied unpainted and requires assembly. We advise using PVA glue for the best results. Any miniatures are for scale only and not included.
WIDTH
DEPTH
HEIGHT
Cross Building
5cm
10cm
2.7cm
Instructions
Download