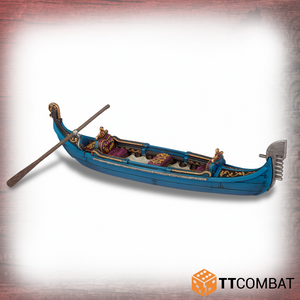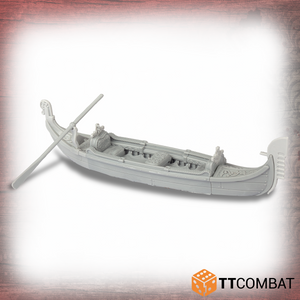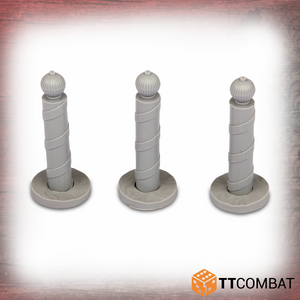 "Nicolo, you can't be serious! There is no way I would ride in that cagar! Find me one of the nice gondolas, like Francesca rides. I want a soft seat and exquisite detailing. And a gondolier that doesn't smell like sarde!"
Are you tired of the old, beaten up, and worn gondolas in your collection? The Noble Gondola is pulling into dock! With beautifully detailed seats, elaborate carving, and even a little mat to keep your feet out of the water, this is a gondola with class.
The kit also comes with three resin gondola poles, complete with small bases. They can be put anywhere in your canals, offering perfect small obstacles for jumping between in your games of Carnevale.
Resin miniatures supplied unpainted and unassembled. This kit will require cleaning and assembly, and could need some small holes filled.