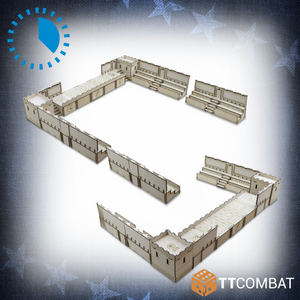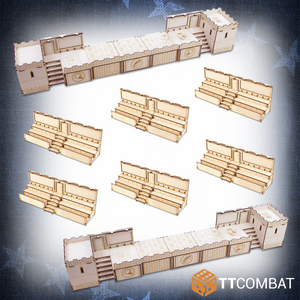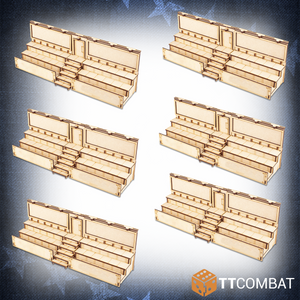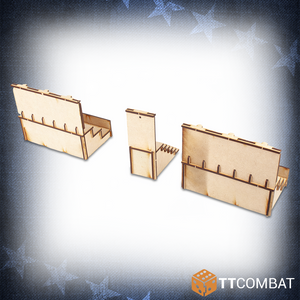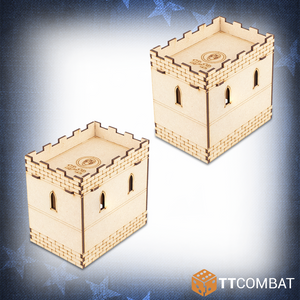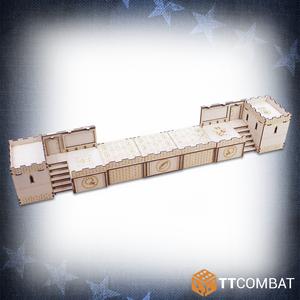 The home ground of the famous Scrap City Stealers.

Consisting of a 2x Footbrawl Stadium Ends and 6x Bleachers, this bundle contains everything you will need to build a 3ft x 5ft Fantasy American Football stadium board with room to spare. (1296mm x 773mm to be exact).
This kit is made from 3mm MDF.
Model supplied unpainted and requires assembly. We advise using PVA glue for the best results. Any miniatures and neoprene mats are for scale only and not included.